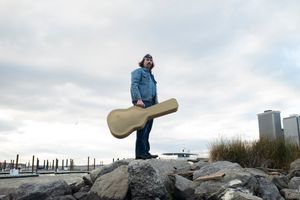 News
December 2022
What a year it's been! Got started up with our new outfit Dive Bards, and we are having a blast playing for the new fans. Look out because we have tons of events coming up, and I'll be doing some solo, duo, etc work as well in 2023. Keep your eyes our for new music this year too!
June 2022
Head over to the show page to see the upcoming dates! Also stay tuned for our new band Dive Bards to start gigging in Denver next month.
January 2022
Changes abound! JT has officially left New York and made his way out west. Denver is the new source of revelry, and we're all keeping our fingers crossed that this new year brings us hope, love and, growth. New music is being made as we speak, so keep out your eyes and ears for the latest news. Here's to 2022!
June 2021
It's been a hell of a year, and we're happy for all of you that stuck with us. The single is out! "South Smoke Ridge" is now streaming on every platform out there. We're taking this thing worldwide, and we love you for joining us on the ride!
April 2021
We're putting the finishing touches on "South Smoke Ridge" and planning for a single release next month! The single will be available on all major streaming services. Stay tuned for more info on the presave and keep an eye on social media for more details.
February 2021
News from NYC! Matt is working on background vocals now that we're into 2021. We're looking to get out "South Smoke Ridge" just in time for your summertime playlist! Stay tuned in the next couple months.
September 2020
After a long hiatus, JT is finally back in the studio with producer Matt Werden. New single "South Smoke Ridge" coming out in the next few months!
December 2019
JT is hard at work in the studio. New music coming in early 2020!